Free Brown Bag Lecture: The ACE Study
January 20, 2015 @ 12:00 pm

-

1:00 pm

Free
The Polizzi Clinic invites mental and physical health professionals to our January lunch lecture:
The ACE Study: Childhood Trauma, Health & Resiliency
The Adverse Childhood Event (ACE) study is the "biggest medical study you never knew about"  (Jane Stevens).
This seminar will address the history, pertinent findings, and replication studies that are now reshaping the way we think about chronic mental and physical health problems AND the interplay of mental and physical illness.  This seminar will also address how and why resiliency can trump ACEs.
Presenter: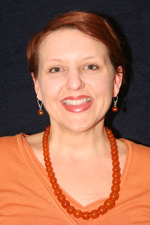 Susie Wiet, MD
Dr. Susie Wiet graduated from Northwestern University Medical School in Chicago, IL.  She completed her residency in Adult Psychiatry then fellowship in Child and Adolescent Psychiatry at the University of Utah School of Medicine.  She holds American Board certifications in Adult Psychiatry, Child and Adolescent Psychiatry and Addiction Medicine.
In addition to her role as Medical Director of the ACT Team of Volunteers of America, she has served as Medical Director of Psychiatry for Odyssey House, Summit County-Valley Mental Health, and Youth Behavioral Health programs at the University of Utah. Dr. Wiet is an Adjunct Faculty of the University's Department of Psychiatry and is the course director for Adolescent Addiction.
Additionally, Dr. Wiet is the founder and chair of the Health and Resiliency Group as an effort to further her commitment of improving the identification of and services for those affected by violence, trauma and abuse, while advocating to grow a more resilient community.
1 CEU Pending with NASW Utah
RSVP Now: acestudy.eventbrite.com